PRESS RELEASE
Oriental Logistics Share Joy With Uniquely Designed Tea Caddies
01 Mar 2007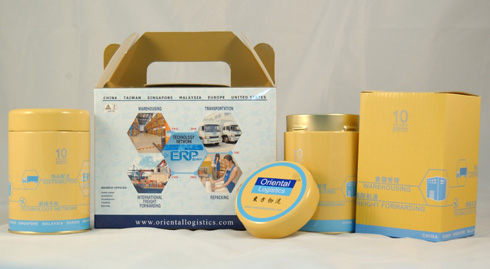 To celebrate Chinese New Year, Oriental Logistics sales and marketing team designed a series of tea caddies for our customers, which is repacked by the Oriental repacking team. The team repackages the tea, tins and boxes into a tea caddy set, which is nicely and uniquely designed.
Sales and marketing team would like to make our customers smile by sending them the stylishly and uniquely designed tea caddies. On the one hand we are grateful to them for their support, on the other hand we share the joy of New Year with them.
More than that, the tea caddies contain high quality Chinese tea, "Oiong tea", indicating the professional services and quality work of the two teams, as well as Oriental Logistics.