PRESS RELEASE
Visit from Students at Oriental Logistics Centre on 17/January/2014
24 Jan 2014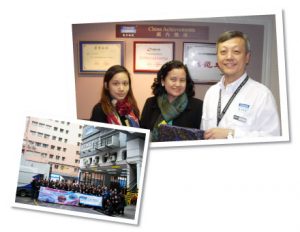 Students of Y-MBA from Ramkhamhaeng University located in Bangkok,Thailand have visited Oriental Logistics Centre in Hong Kong on January 17, 2014.
The three-hour visit is a technical on-site visit for this group of students and our team of colleagues have introduced the Company scope of services to them, with the Corporate Presentation followed by some Case Studies and at the end of the presentation the students have answered a matching test with an extensive list of questions.
Some world-class projects with Pick-to-Light features for a Major Cosmetics Company as well as some Regional Distribution Centre operations have been a magnet for the attention of the students. The colleagues have also completed a warehouse visit with the students to introduce the actual operations.
Our Company has once again demonstrated that it is a major player in quality third-party logistics and that it is focused on quality and reliability with an excellent track record in Service Quality.
This year starts on a good note and we always strive for improvements and challenges to keep the pace of quality.
Congratulations to the Winning Team !